Neon details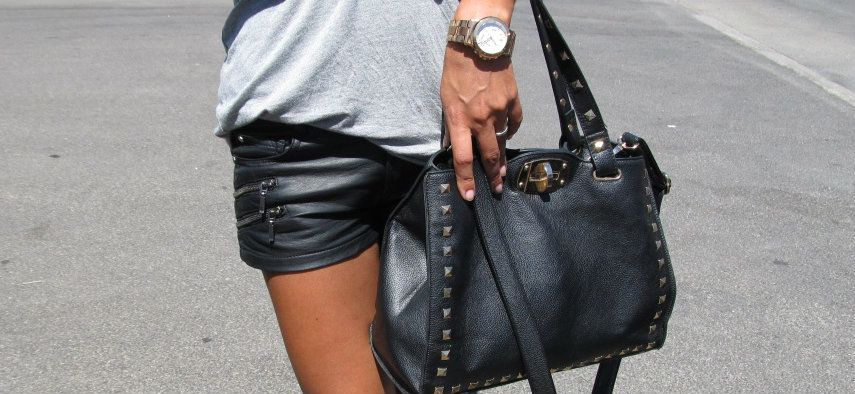 C
omo podem ver hoje por cá esteve mais um dia de sol, o calor de Verão ainda se faz sentir durante o dia, mas a noite a coisa muda de figura, e como saio cedo e chego tarde tenho que me vestir a pensar nisso... daí os sapatos mais compostos...
Já andava com ideias deste outfit há algum tempo, mas com o outro colar que tinha antes, no entanto assim que a Silinha me mandou mensagem a dizer que me comprava este, sabia que tinha que esperar por ele já que é o detalhe perfeito que o outfit precisa para o tornar diferente.
Conjuguei os calções de pele (que hoje consegui finalmente mostrar em detalhe), com uma tee básica e os meus sapatos com snake print que tanto gosto!!
Escusado será dizer que hoje foi apenas a primeira utilização deste colar maravilhoso, e que tal como muitas outras peças, me vai acompanhar ao longo do inverno, sim porque os statement necklaces vieram para ficar não concordam?
T

oday is just another sunny day around here, during the day it's really warm, but when it gets to the night it's becoming colder every day, and because I leave early and arrive late I have to keep in mind that it's going to colder... that's why I decided to wear these shoes...
I had pictured this outfit for so long, but with the other neon necklace I had, but after my dear Silinha told me that she bought this one for me I knew I had to wait for it, and after all it's a perfect detail to boost the outfit.
I'm wearing my leather shorts (that you can see in detail today), with a basic Zara tee and my snake print shoes.
I know that today was only the first day wearing this lovely necklace, but I know that I'm going to wear it

thru

the next season because in my opinion statement necklaces arrived to stay, don't you agree?