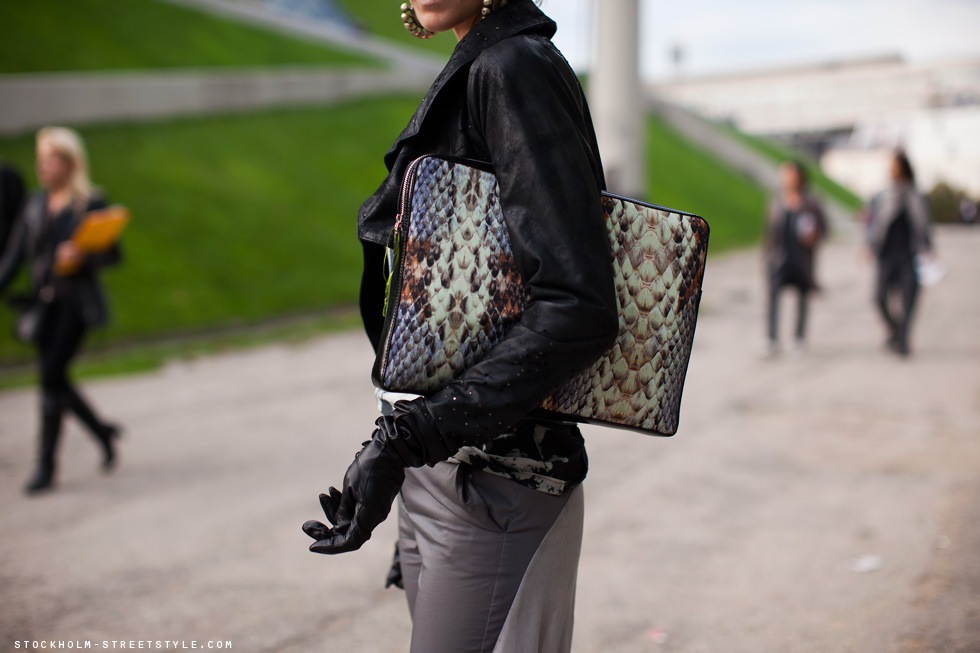 E
hoje, algo um bocadinho diferente...
Como sabem o padrão cobra é uma das tendências da nova estação sobretudo em acessórios, não é uma tendência nova... antes pelo contrário! Já está presente há alguns anos, em sapatos, malas, relógios, e mesmo em peças de roupa como calças ou casacos com prints mais arrojados.
Eu já aderi há algum tempo quando encomendei
estes sapatos
da Spartoo, são diferentes irreverentes e dão um toque a qualquer look mais aborrecido, como tal acabei por me render a esta clutch da H&M da nova coleção, além do padrão ser maravilhoso as cores são lindas e invulgares, e tem a grande vantagem que é poder ser utilizada tanto de Verão como de Inverno, é perfeita para dar cor aqueles looks mais sombrios dentro dos cinzas e preto.
A

nd today something a little different...
As you may know the snake print is one of this winter trends, it's not a new trend, it has been around for some time now... We're used seeing it on bags, shoes, watches and even on some printed clothes.
I really like this trend, I already bought a snake print pair of shoes that I really love, they are different and stylish, great to make a difference in every dull look.
And in my last visit to H&M, when I saw this clutch I knew it had to be mine, the print and colors are amazing and it is perfect both for summer or winter time. Specially when we choose to wear those black & grey toned outfits.
É uma tendência que vos inspira ou nem por isso?
Are you inspired by this trend or not really?