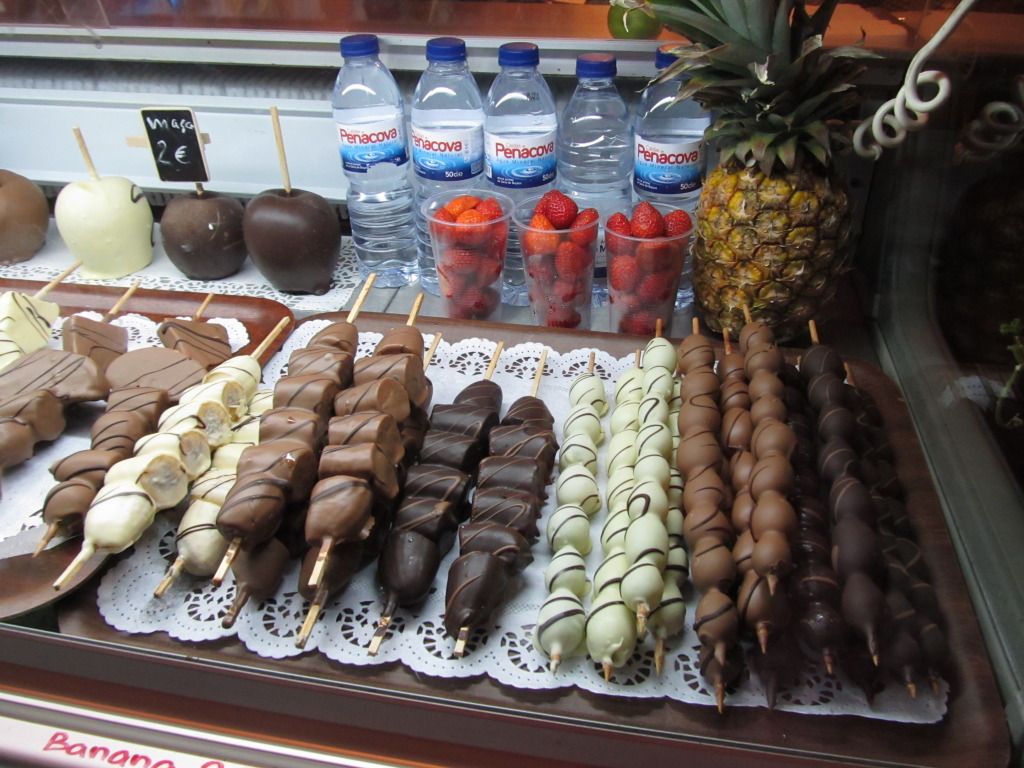 A
i este fim de semana passou a correr nem imaginam!! No Sábado depois de muita piscina fomos á Fatacil, uma feira de artesanato obrigatória para quem cá vem de férias mas também para os residentes, que ano após ano voltam aos mesmos sítios para comer as mesmas coisas, como é o nosso caso.
As sandes de presunto e queijo serranos, as espetadas de fruta e chocolate e a ginjinha de Óbidos são algumas das paragens obrigatórias para nós. Geralmente vamos por volta da hora de jantar e depois ficamos até à meia noite/uma da manhã... Além do artesanato há também um espectáculo equestre e concertos, geralmente nós só vemos o concerto mas este ano nem isso, fomos só mesmo passear e comer, comprei apenas uma pulseira que podem ver na foto que estou com a espetada na mão, neon para variar!! Depois logo a mostro em detalhe ;)
E assim após a visita e o final da Fatacil começa-me a parecer que o Verão chegou ao fim, sempre foi assim, desde miúda, e convém dizer que, desde que cá vivo há 22 anos que nunca falhei um ano.
Vocês também têm destas tradições de Verão ou nem por isso?
H

ello guys, this weekend was amazing after a sunny Saturday at the pool we went to Fatacil a local fair where you can see and buy handicraft of all kinds, usually we go there just to eat the amazing things you can find there from all over the country, its so much fun and we ate a lot. There's also live concerts and an equestrian show, usually we go for the concert... For me after going to Fatacil it almost means that the summer is ending, it always did since I was a child, I've been living here for 22 years and never missed a year, I really like it.
Do you also have these summer traditions or not really?