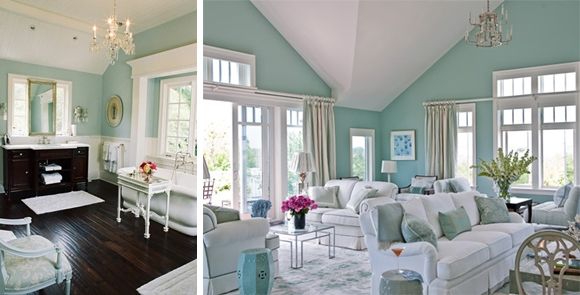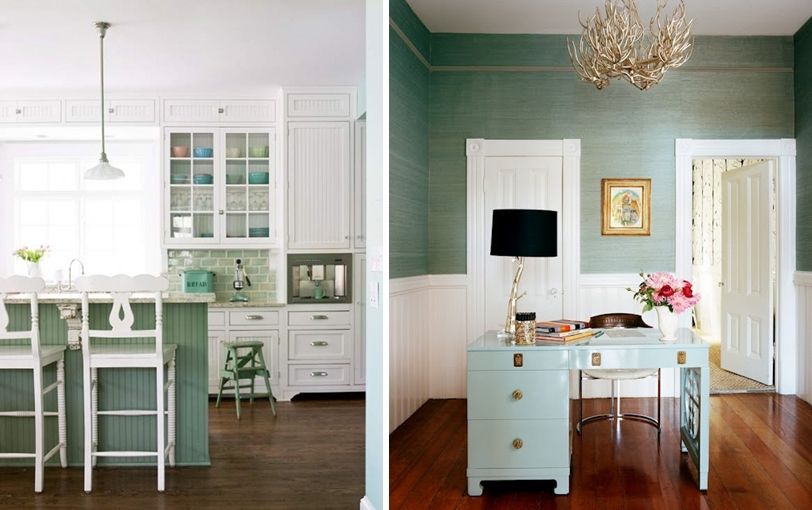 Esta cor continua a ser sem dúvida uma das minhas cores de eleição, tanto em peças de roupa como para decoração, transmite calma e parece-me perfeita para qualquer compartimento da casa.
Gosto desta cor em paredes, compartimentos, pequenos ou grandes detalhes, e vocês dizem-me "Ahhh olha que cansa..." não acredito, tenho na minha casa uma parede verde e outra forrada a wengué e nunca me cansei delas :)
Adoro-a com detalhes brancos, beges, prata ou dourados... E sim olhando assim para estas imagens acho que era capaz de ter toda uma casa branca com apontamentos brancos e mint, era feliz com esta cor por perto :)
E claro com muita iluminação natural!!
Gostam ou nem por isso?
PS - Se alguém souber de onde são aqueles runners em ziguezague por favor diga ;)
Mint is still one of my favorite colors both for clothing and decor, makes me feel so calm and it seems perfect for any house division.
I really love it on walls, whole compartments, in small or big details and I'm sure that I wouldn't get sick of it (I have a green wall at my place and another in wood and never get enough of them).
I love it specially combined with white, beige, silver or golden details, and after choosing these photos I can see myself living in a mint house with loads of natural light.
Do you like mint decor or not really?