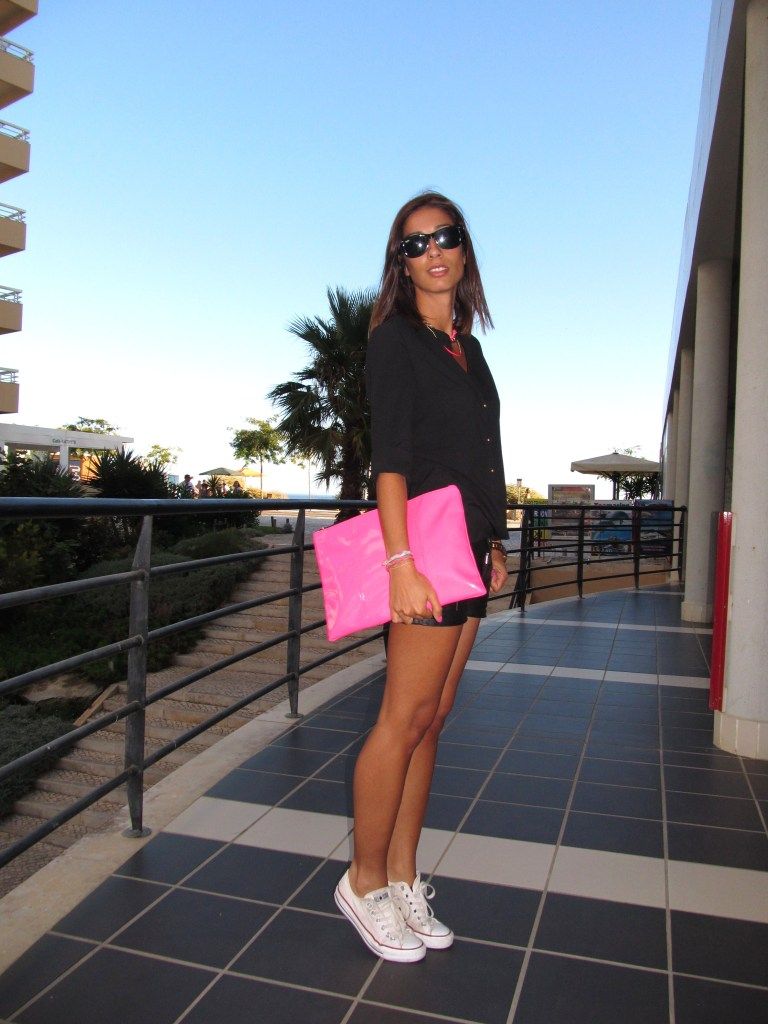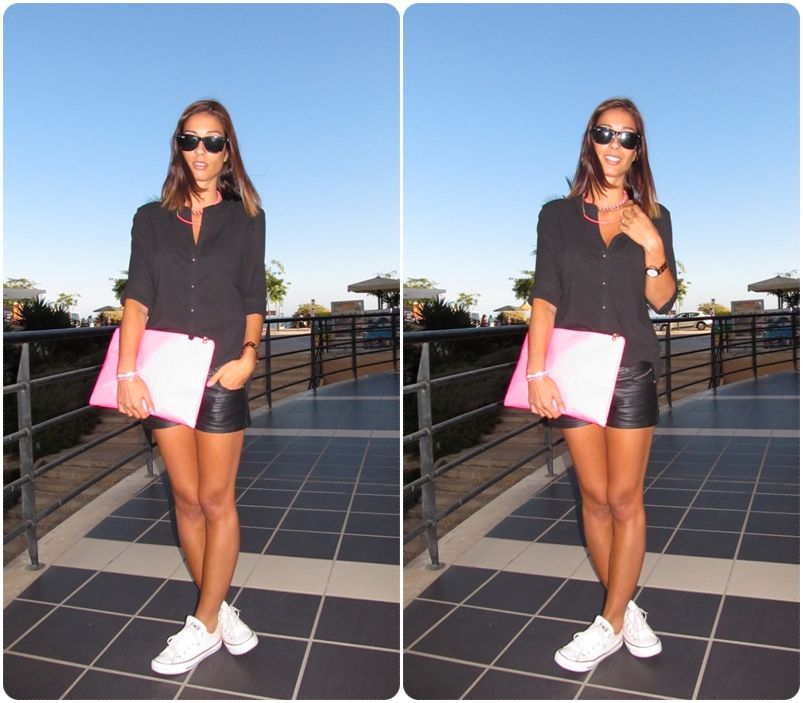 Depois de um dia em cima daqueles santos como ontem hoje os meus pés imploraram pelas All Star!!
Como as noites já estão mais frias hoje optei por esta camisa preta que adoro, além de ser super confortável não se amarrota de jeito nenhum e adoro o facto de os botões serem pequenas bolinhas douradas.
Já não me lembro da última vez que vesti calças mas acredito que foi há mais de um mês, este Verão foi sem dúvida o ano das pernocas ao léu, e aqui ando eu a queimar os últimos cartuchos, sim, porque já andei a ver a metereologia para os próximos 15 dias e a coisa não se avizinha famosa... Chegou mesmo o final do Verão, mas com o inverno vêm também muitas coisas boas, duches a ferver, tardes de cinema com almofadas e mantas por tudo quanto é lugar, capuccinos e chocolate quente, noites embaladas pela chuva, botas, gorrinhos, camisolões de lã e o glamour de um Inverno frio... já para não falar do Natal!!!
Hoje foi dia de outfit bem simples mas composto por pelas que adoro, espero que gostem também ♥
Because yesterday I was wearing high heels all day, my feet requested something comfortable for today, of course I decided to use my lovely All

Star, Also

, I went for this long sleeve shirt because the Outumn nights are arriving (even if slowly).
I can't remember the last time I wore pants, maybe more than a month, this summer was all about skirts and shorts..

. but

mostly shorts, and here I am again on these leather ones trying to enjoy these few last days before the cold days are here, it seems that we have 15 more days before it gets really cold.
But the winter also has great stuff, hot baths, movies afternoons/nights with

lots of

pillows and cozy blankets, cappuccinos, hot chocolate, rainy nights, boots, hats, knit jumpers and all the traditional winter glamour, and of course Christmas (my favorite time of the year)!!!!
Today my outfit is really simple, but I absolutely love all items, I hope you like it to ♥