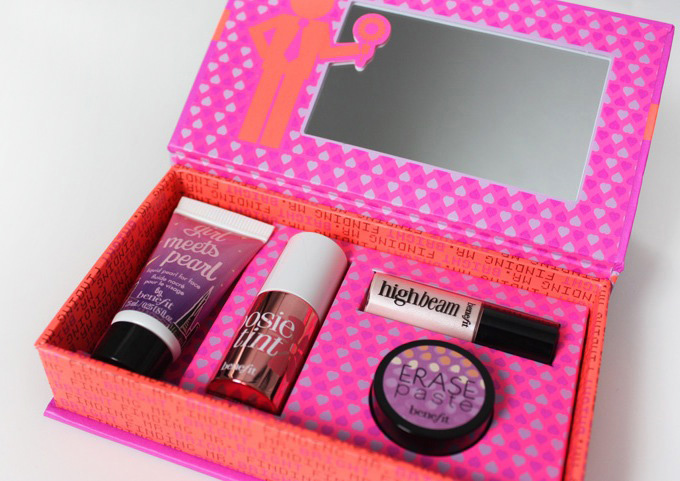 Meninas estou total e completamente rendida às maravilhas do Bene-Tint e tenho utilizado qualquer coisinha do I'm Glam... Therefore I am todos os dias!! É verdade! Revelei-me uma verdadeira fã do girl meets pearl e do blush que lá vem e as sombras também já as utilizei uma série de vezes, de qualquer forma e a seu tempo farei uma review detalhada de tudo com fotos que já ando aqui a idealizar!
Agora vi este bebé e não consigo deixar de pensar nele! Tenho cá pra mim que ficava lindo ter esta caixinha em cima da I'm glam lá na minha casa de banho!! E como ainda não experimentei nenhum destes três produtos (so o girl meets pearl) era perfeito don't you think??
Tenho imensa curiosidade de experimentar qualquer um destes três produtos! E vocês, quem já experimentou? Adoram não?
_________________________________________________________________________________
Girls I am totally and completely surrendered to the wonders of Bene-Tint and I've been using something from I'm Glam ... therefore I am every day!! It's true! I revealed myself a true fan of girl meets pearl and blush that comes there I've also been using the eye shadows, but rest because in due time I will make a detailed review of all with photos that I already idealized!
Now I saw this baby and I can not stop thinking about it! I was thinking that would be really nice to have this little box on top of the "I'm Glam..." in my bathroom! And as I have not tried any of these three products (only girl meets pearl) was perfect don't you think?
I really want to try these three products! And you, have experienced? Do you love them?